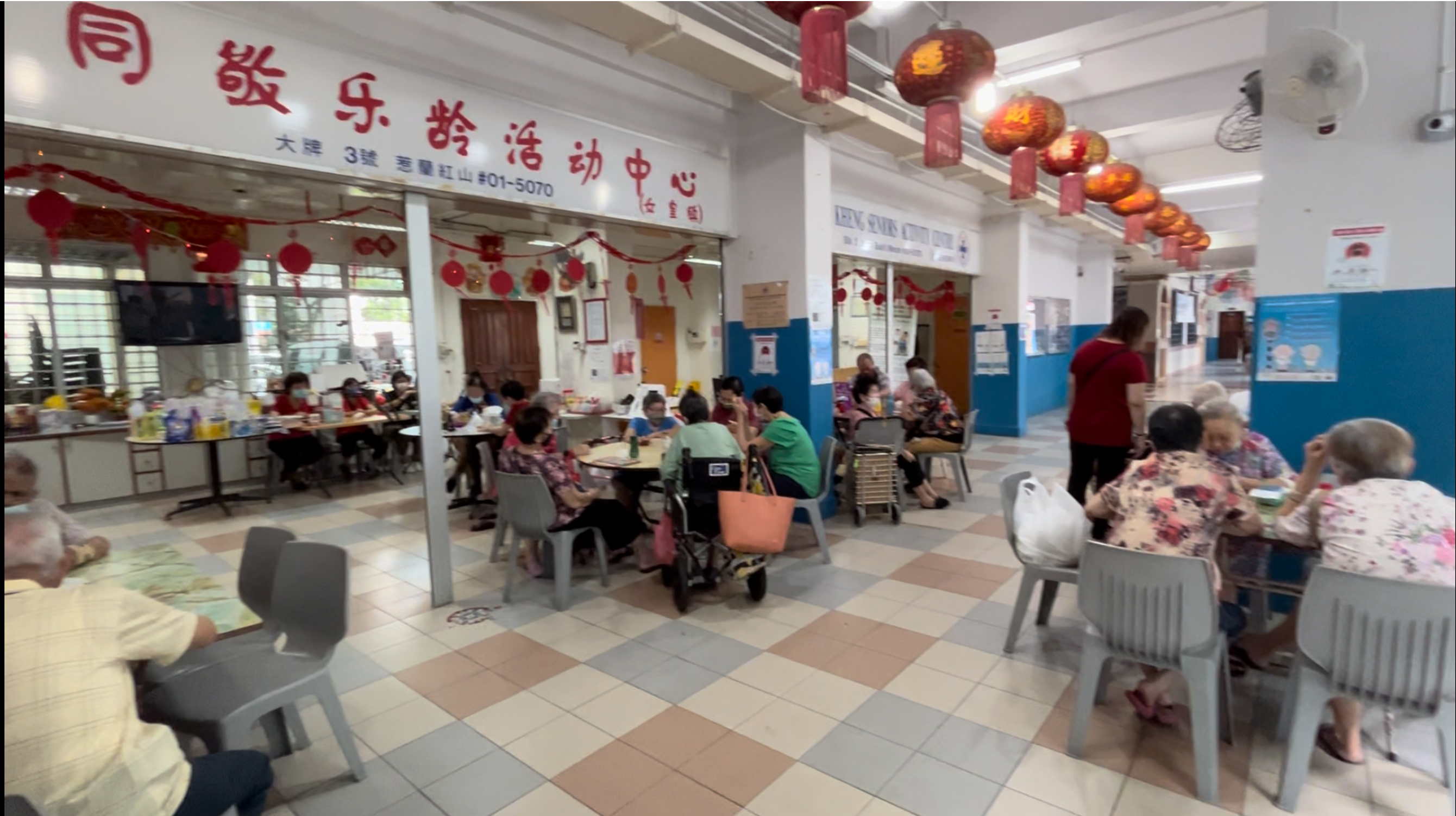 Live Your Best Life at Any Age 过好的生活
We encourage seniors to stay active and engaged in their community and inspire people to take control of their health. A safe space for seniors to strengthen social connections with their peers, take part in recreational activities and engage in volunteerism. 
我们鼓励乐龄人士保持活跃并参与社区活动,并激励他们掌控自己的健康,并为乐龄人士提供一个安全的场地,让他们加强与同龄人的社会联系、参加娱乐活动和从事志愿服务
Read more
Age is a Number, Not a Barrier 年龄只是一个数字,不是阻碍
We believe that age is just a number and that seniors can lead fun and purposeful and be driven by values. Our primary aim is to make your life more meaningful, that make you feel charged up and happy.
Hence we put together activities that promote active ageing and improve overall well being.
我门相信年长者还能带出有价值及有意义和开怀的晚年。
因此我们安排了一些鼓励活跃的项目。
See it in action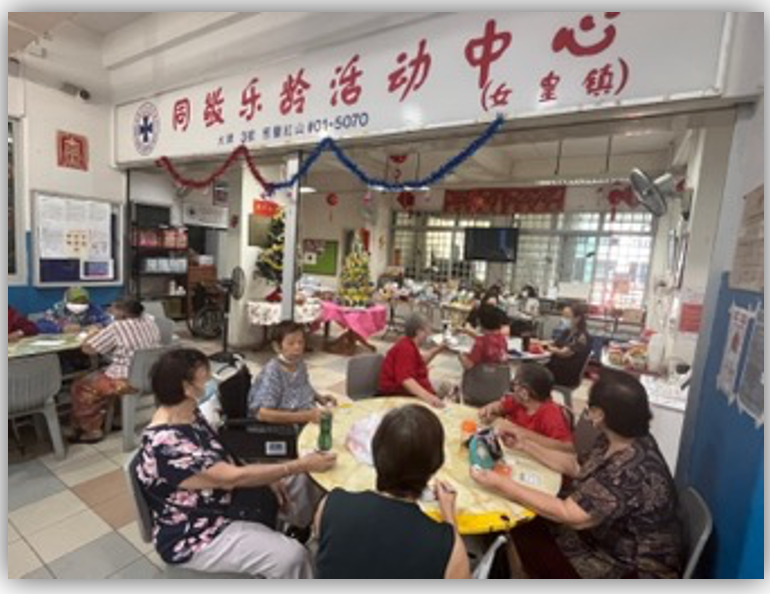 Our centre has been an Senior Active Centre ever since 1990.
Up until April of 2023,

our centre has been selected and be onboarded as Active Ageing Centre.
Services Offering 服务项目

Beside Active Ageing Programs, services we offer include but not limited to 我方提供活跃体能项目之外还提供:
Befriending and Buddying 友伴家访
Elderly Care and support 年长关怀
Social connector via Healthier SG 社交联系
Vital Sign Measurement & Monitoring 随时血压体重测量
Community health Team – Nurse Post 护士看护站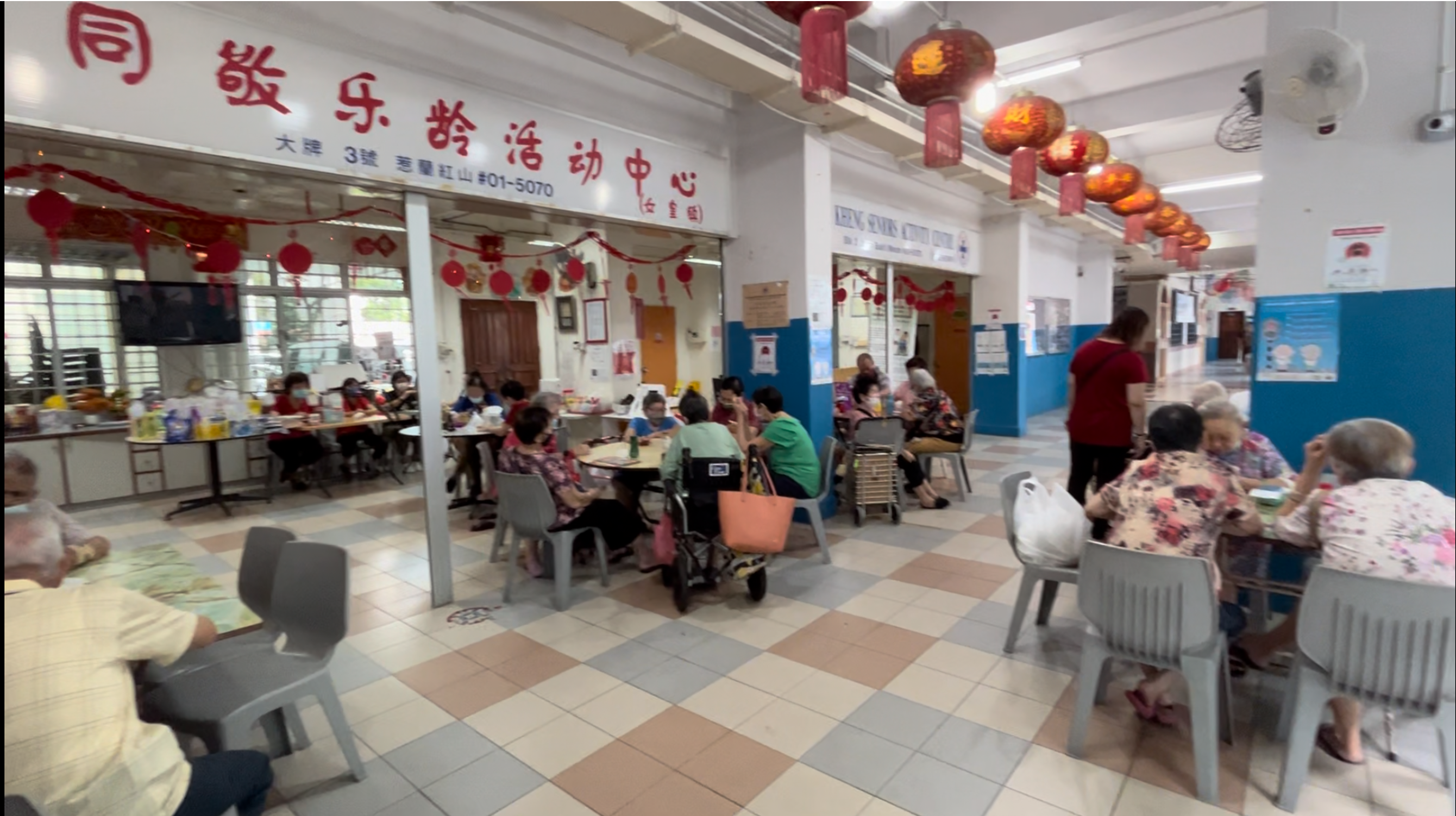 Integer ut rutrum nulla, sit amet fringilla nisi. Nam nisl velit, vehicula at nibh sed, porttitor sollicitudin ante. Sed justo augue, vestibulum ut efficitur vitae, euismod et justo. Mauris sed mattis ante. Ut ligula lectus, consequat vitae neque ac, gravida hendrerit ante.

Nunc sit amet lobortis nulla. Nunc ullamcorper, mi id luctus dictum, augue tortor dictum ipsum, nec congue arcu lorem in nisl. Duis neque lacus, viverra non mauris ac, pharetra rhoncus libero. Aliquam varius viverra ex, in venenatis magna ornare sit amet. Integer varius sit amet turpis eu ullamcorper.
Phone :
Email :
Address :
Blk 3, Jalan Bukit Merah,
#10-5070, Singaapore 150003.